You Name the Time & Place and We'll Be There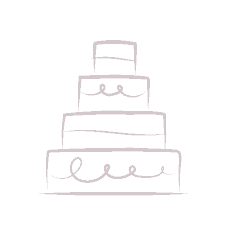 Because your wedding cuisine should be just as special as your venue, flowers, the dress and all the rest! Elegant and delicious meals for your corporate events without the hassle or fuss. Leave the food prep to us! You have enough on your plate! We'll remove the meal prep work from that plate, then fill it with flavor.
It's Your Party, We're Just Catering It
We cater weddings, social events, and corporate events so that you can get hitched, socialize, and team build without the hassle. If you need heavy hors d'oeuvres for your wedding, a breakfast buffet, a country buffet, or a box lunch catered, we come to you. We call it PoshNosh, which loosely translates to "gourmet food like you've never tasted before and easy on the eyes to boot." We cater in Raleigh, NC, and the surrounding Triangle. We'll custom fit your meals to your event and specific dietary needs (even a vegan breakfast is not off the table but your carnivorous friends will never know). We're also your go-to for to-go prepared meal services. We also have an event space we designed for every occasion. Ask us about Whitaker & Atlantic!
We very much look forward to working with – and feeding – you!
Ready to be wined and dined?
Our team of dedicated and passionate professionals is your team. We look forward to not only serving you and your guests but creating an experience unlike any other. PoshNosh is where great memories are cooked up and served!
Have a look at what our previous clients have to say about us.
Thank you! Your team was amazing. Julie was so accommodating. I'm not use to someone else cleaning up! Thank you so much. We discussed with your team we are thinking of doing a sit down dinner event for a holiday party, they said you do those events as well. I would love to get some thoughts and prices from you. The food was fabulous and the presentation was well received! Thank you and your team over and over for a wonderful event and going above and beyond!
We absolutely loved working with PoshNosh Catering. PoshNosh had delicious and beautiful food, elegantly styled yet with delicate, balanced flavors. We had a wedding in downtown Raleigh during SparkCon, when roads are blocked off and access to the venue can be difficult. But PoshNosh totally delivered, executing fabulous food and with wonderful servers and staff. Jayme was really great to work with, easy to communicate by email and phone. Guests were coming up to us saying "That was the best wedding food we've ever had." We had also requested a fair bit of vegetarian options, which came out excellent and tasty, even for the meat lovers. If you are planning an event, I completely recommend PoshNosh, both for their delicious food and excellent, friendly service.
Everything was FANTASTIC! The food tasted amazing, the staff and bartenders were on point, and everything went perfectly. We are so so so glad you guys were able to be there for our day, and thank you for being so accommodating, patient, and flexible throughout our million changes/updates in the final weeks. Thank you again for making our wedding delicious, drunken, and magical.
PoshNosh catered my wedding last month and I really can't say enough wonderful things about their food and their staff. Sadly it rained on my wedding day and we had some slight schedule changes due to the weather but they were so extremely accommodating. And the food, oh the food! I'm still hearing from guests how amazing the food was! I would highly recommend PoshNosh as a top choice for anyone that has any catering needs!
Please reach out to us anytime. There is no question too small for your favorite Raleigh, NC caterers. If you are still shopping for a venue, our new space, Whitaker & Atlantic, is a must-see! It delivers elegance with a modern flare. Tours available; booking now. We very much look forward to working with – and feeding – you!