Providing Unique Food Event Experiences
Classic Food | Gourmet Flavor | Boutique Beauty
At PoshNosh, simple but elegant is always in style. We're not too big into fads. Just delicious, gourmet food that you didn't have to cook and libations that you didn't have to mix! We believe presentation is just as important as flavor so your food will look and taste amazing. We're happy to accommodate any dietary needs and we understand that unforeseen challenges are inevitable. We don't scare easily, just ask our couple who didn't know SparkCon was the same week as their wedding! Whether you are catering a big event or just want some prepared meals to go, we enjoy keeping Raleigh fed.
We are Coleen Speaks, executive chef and owner, and Zach Fisher, head chef. We love to stir things up in the kitchen using fresh, local ingredients! We are madly in love with our community and life wouldn't be complete if we couldn't give back to it. Each member of our team brings a specific blend of experience and inspiration to create a posh catering company that is greater than the sum of its parts. You can learn more about our award-winning kitchen staff here but we feel our story is more powerfully told through the eyes and taste buds of our customers.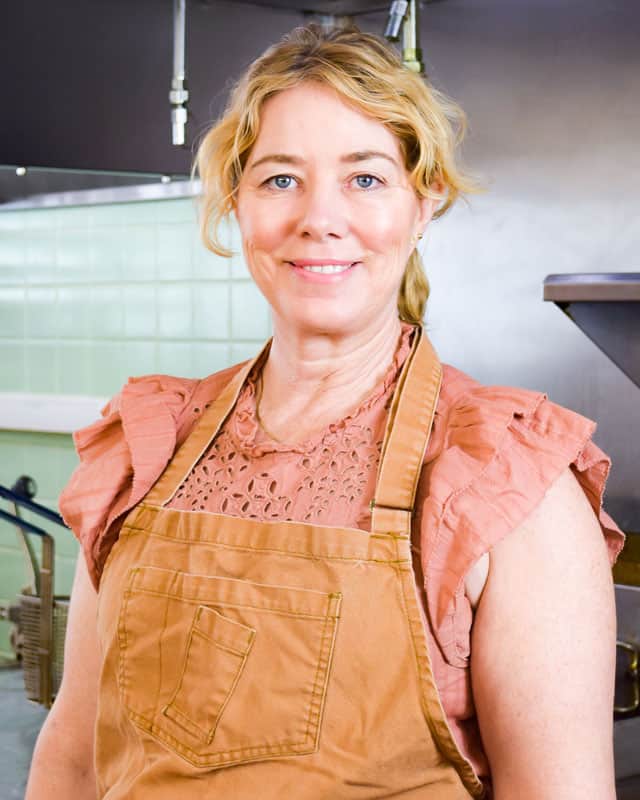 Owner | Executive Chef | Visionary
Coleen has spent more than 30 years in food. With her deep roots in the Triangle area, she has catered more weddings, social events, and holidays than she can count!. She oversees PoshNosh Catering, Hummingbird, a restaurant and craft cocktail bar, and Whitaker & Atlantic, a beautiful event space with a unique vision and mission. Originally setting out to be an accountant, she took a right turn and landed here.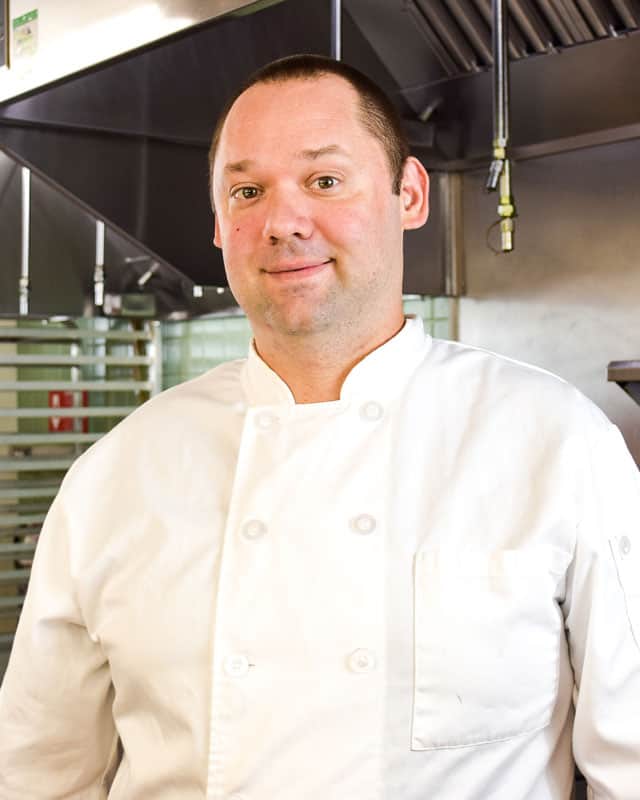 After spending time learning in the Wake Tech Culinary program and 14+ years cooking in restaurants, gastro pubs, a major hotel and his mom's kitchen at eight years old, Zach has found his calling. If you like brittles and chocolates, he is especially your guy! "The most rewarding part of my job is being able to create something that other people enjoy," Zach said. As a winner in a national cheeseburger contest, we'll take his word for it.
We believe strongly in giving back to our local community as it's a community we're madly in love with and deeply rooted in! Each year we donate not only our food but our service to local humanitarian organizations and charitable causes such as the Juvenile Diabetes Research Foundation, Kidznotes, and Step-Up Ministries. For a full list and to be considered for donations, please see below.
Organizations We Have Donated To Recently Include
Aldert Root Elementary School
Cystic Fibrosis Foundation
Jamie Kirk Hahn Foundation
Juvenile Diabetes Research Foundation
Kidznotes
Redress Raleigh
Root Foundation
Step-Up Ministries
St. Saviours
The Sunday Supper and Help Hope Live
United Arts Council
Ready to be wined and dined?
Our team of dedicated and passionate professionals is your team. We look forward to not only serving you and your guests but creating an experience unlike any other. PoshNosh is where great memories are cooked up and served!
Have a look at what our previous clients have to say about us.
Thank you! Your team was amazing. Julie was so accommodating. I'm not use to someone else cleaning up! Thank you so much. We discussed with your team we are thinking of doing a sit down dinner event for a holiday party, they said you do those events as well. I would love to get some thoughts and prices from you. The food was fabulous and the presentation was well received! Thank you and your team over and over for a wonderful event and going above and beyond!
We absolutely loved working with PoshNosh Catering. PoshNosh had delicious and beautiful food, elegantly styled yet with delicate, balanced flavors. We had a wedding in downtown Raleigh during SparkCon, when roads are blocked off and access to the venue can be difficult. But PoshNosh totally delivered, executing fabulous food and with wonderful servers and staff. Jayme was really great to work with, easy to communicate by email and phone. Guests were coming up to us saying "That was the best wedding food we've ever had." We had also requested a fair bit of vegetarian options, which came out excellent and tasty, even for the meat lovers. If you are planning an event, I completely recommend PoshNosh, both for their delicious food and excellent, friendly service.
Everything was FANTASTIC! The food tasted amazing, the staff and bartenders were on point, and everything went perfectly. We are so so so glad you guys were able to be there for our day, and thank you for being so accommodating, patient, and flexible throughout our million changes/updates in the final weeks. Thank you again for making our wedding delicious, drunken, and magical.
PoshNosh catered my wedding last month and I really can't say enough wonderful things about their food and their staff. Sadly it rained on my wedding day and we had some slight schedule changes due to the weather but they were so extremely accommodating. And the food, oh the food! I'm still hearing from guests how amazing the food was! I would highly recommend PoshNosh as a top choice for anyone that has any catering needs!
Please reach out to us anytime. There is no question too small for your favorite Raleigh, NC caterers. If you are still shopping for a venue, our new space, Whitaker & Atlantic, is a must-see! It delivers elegance with a modern flare. Tours available; booking now. We very much look forward to working with – and feeding – you!